A familiar feeling takes over you when you're experiencing Germany. There was a warm, welcoming atmosphere nestled among the forest trees and impeccable cities that both calmed the soul and made the traveling experience easy. If you want to visit Europe for the first time, or are scoping out the next country you'd like to explore, Germany's got the goods that make for a great introduction to Europe.
(scroll down to enter for chance to win an authentic German Cuckoo Clock!)
In times where travel is a little more subdued and our trips are currently behind us, I still love to reminisce about the best ones. And hopefully someday soon, we'll make plans to see Germany again!
Germany's Cities: Hamburg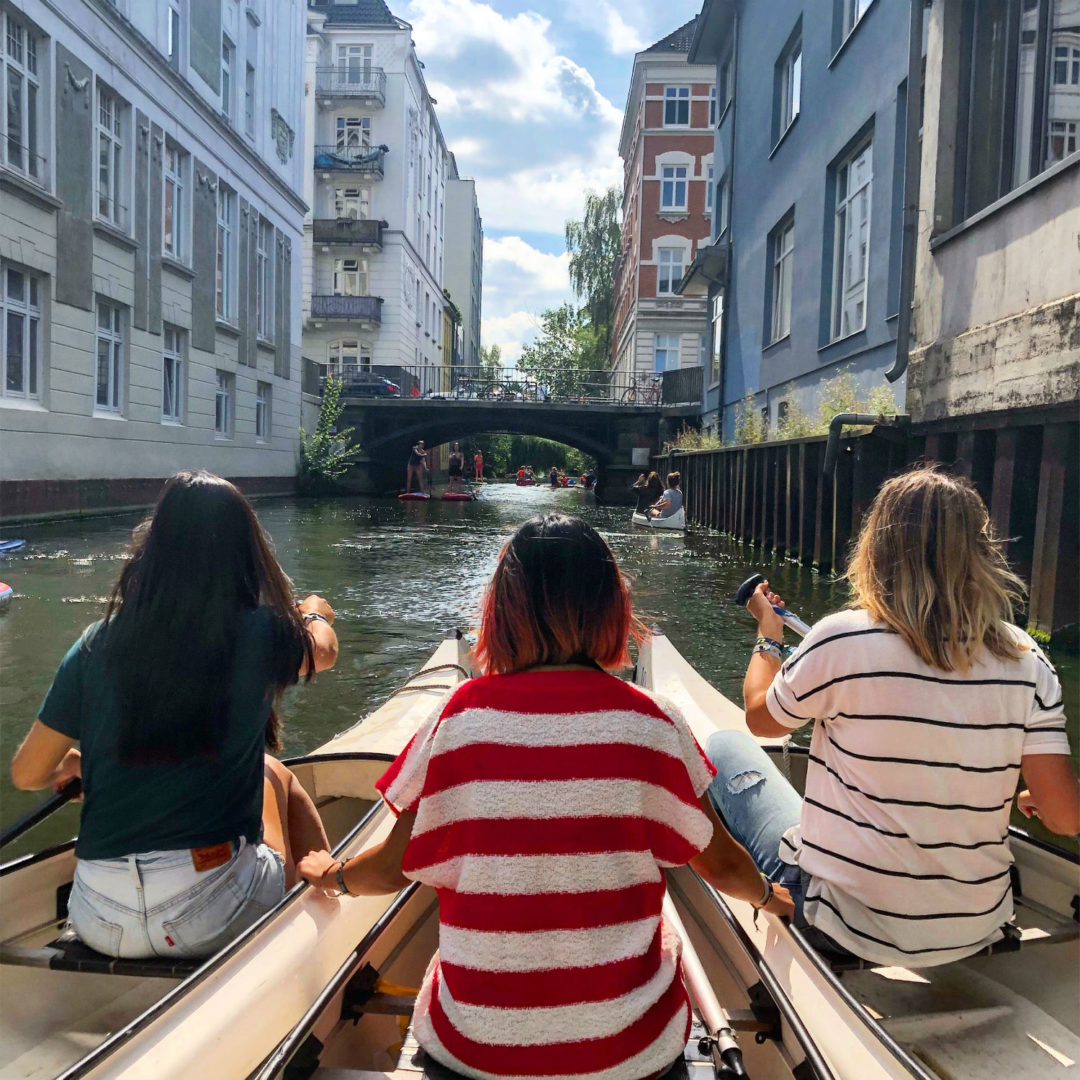 I quickly dabbled in Munich and Frankfurt, but Hamburg stole my interest over anywhere else. Not so much for classic architecture or history, but because of its gritty emergence into one of the coolest spots for food, street art, and music. Not only did I love wandering the trendy neighborhoods, the art and music fest called MS Dockville was a wonderfully chill and fun event to indulge in on a summer weekend.
Germany's Beaches: Heiligenhafen
The most surprising spot in Germany is its northern coastline. Both the Baltic Sea and North Sea border Germany, providing plenty of scenic villages, outlooks, and the occasional oasis for a few days by the beach. You can get to the coast easily by car or train from a few major cities – for instance, in less than an hour from Hamburg is Heiligenhafen, ideal for friends and family who love the sea.
Classic Germany: Oktoberfest!
Obviously, this iconic festival is something most travelers aim to knock off their list if they find themselves in Germany in September. There technically are gatherings throughout the country, but its origins lie in Munich. If you'd like to experience a cheers to life with  massive mug of beer, here's a great guide to Oktoberfest for visitors. We usually love to travel spontaneously, but due to the event's popularity and the large crowds, it's worth having a game plan before you go. Prost!
Exploring Germany: A Black Forest Road Trip
When we travel through Europe, we often stick to trains or short domestic flights. But when driving the hair-raising Autobahn and backroads of southern Germany, you don't want to miss the scenery. A road trip is the perfect way to get aquatinted with Germany, and for tourists, it's very easy to get around this way (especially Americans!) Here's a suggested 10-day Germany itinerary to highlight some great cities, mysterious villages, fun pit stops, and more. It mostly focuses on the beautiful Bavaria region, with highlights of German chocolate cake eating, learning about cuckoo clocks, good hiking spots, and visiting the Neuschwanstein Castle.
Enter to WIN!
To celebrate Germany and especially the gorgeous surroundings of Bavaria, we've partnered with CuckooClocks.com to offer an authentic walnut wood clock that would make a perfect addition to your home. Or, give it a friend who have a love of German artistry! We'll have one winner determined in two weeks – feel free to enter below, on our giveaway page OR on Instagram to have your chance to win!