The smell of freshly ground coffee, the decadent mouthfuls of crab and shrimp, and the mouthwatering ice cream waffles had me certain Seattle was about to be the ultimate foodie weekend. This city has held a longstanding spot on my travel list – and indulging these eats reconfirmed my interest (and popped the button off of my jeans). Recognized for its expertise in coffee and fresh seafood, Seattle is a city food-lovers from all over the globe travel to to satisfy their every craving.
Whether you're visiting for a weekend or even a week, you surely wouldn't have enough time to try everything that Seattle has to offer. But in case you are staying for a quick trip and you're looking to cram in the best meals in one day, here's our 24 hours worth of Seattle food.
Seattle Food: Coffee, Seafood & Pinball Machines!
Coffee
QED Coffee Roasters
In a city like Seattle, it's virtually impossible to start your day without a cup of Joe! If you're a coffee lover, like myself, you'll enjoy inhaling the lingering coffee aromas upon walking into the Seattle coffee shops seemingly on every street corner. Nestled in downtown Seattle, QED Coffee is a local coffee shop with a great selection of coffee and organic and dairy free beverages. They also offer both sweet and savory nibbles to pair with your beverage.
What's more, the location I stopped at happened to be a few minutes walk to the Space Needle and Chihuly Garden & Glass. It was the perfect caffeine pit stop before continuing my touristy ventures. I decided on a simple latte for my fuel for the day, but if you're not a coffee person – no worries! QED has you covered with their choices of tea, hot chocolate, and kombucha.
Breakfast & Brunch
Portage Bay Cafe
If you do a quick Google search of Seattle food, I'm pretty sure Portage Bay Cafe will pop up. Once I came across this restaurant, the thousands of raving reviews sparked my curiosity. I went to their newest location on 65th, where their brunch is served all day. Though I must admit all-day brunch is the very reason I chose this location.
Upon spotting it from up the street, I could see small clusters of people waiting for their next available table. Don't let that lead you elsewhere though – this place is worth the wait. Every location takes reservations, but I was a walk-in. Regardless of the crowds outside, they had two spots available at the bar. I didn't mind the location, but they do have a bar, a table, and outdoor seating for your choosing.
Seattle's Finest:
Their menu is relatively affordable – at an average of $15 a dish. The dishes are also big enough to share, so if you come in with a smaller appetite or budget, sharing would be the perfect option. As usual, I browsed the menu before arriving and settled on ordering one sweet and one savory dish. My savory dish was the Dungeness Crab Cake Benedict, served with your choice of herb-roasted potatoes or a salad. With it being brunch and me being a lover of all things carbs, I, of course, had to choose the roasted potatoes. And not much to my surprise, they were out of this world!
To balance out the savory, I also ordered their Tres Leches Pancakes. Topped with powdered sugar and toasted coconut flakes, these pancakes will surely excite your taste buds. Brunch is my absolute favorite meal of the day, so I often scope out different places to satisfy my brunch needs. Portage Bay was hands down one of the best brunches I've had in terms of food. I left completely stuffed, so please come with an empty stomach!
Lunch
Jack's Fish Spot
It's a given that when you're in Emerald City, you'll find yourself in the world-famous Pike Place Market. With dozens of options of seafood and small shopping stalls selling a range of souvenirs to organic soaps to jewelry, Pike Place will surely be a spot you'll spend much of your time at. I was really eager to try out the seafood here, and Jack's Fish Spot (and the long line waiting to order) had caught my eye. The prices averaged out to about $10, offering dishes from clam chowder to grilled seafood.
Having spent a few years in England, I'm always up for some fish and chips. Though I did opt for prawns and chips because I can never say no to some breaded shrimp. And it did not disappoint! The freshness of the shrimp stood out and the saltiness of the fries blended the flavors perfectly. If you're in Pike Place looking for a good and affordable quick meal, Jack's is your go-to.
Dinner
Highliner Public House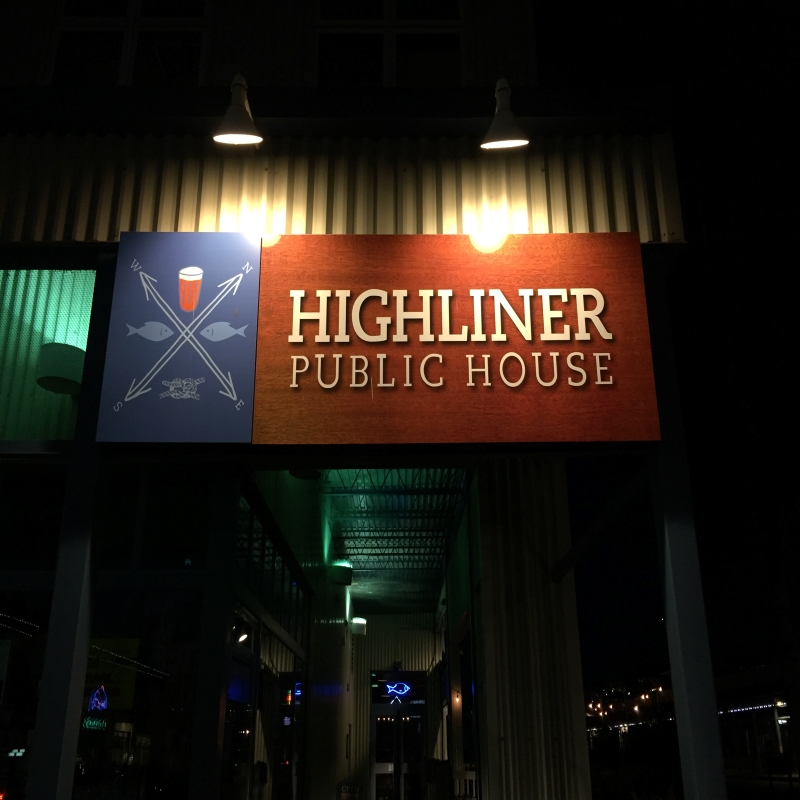 Going off of the seafood theme, I came across their menu full of seafood choices and decided to stop by for dinner. A very casual restaurant, Highliner Public House is located at the Fishermen's Terminal, where you can have a peaceful stroll on the pier, admire some of the fishing boats, or even go on a brewery tour. For appetizers, I was dying to try the crab cakes (yes, I just love crab cakes). For the main course, I decided on the seafood pot pie since I've never had the chance to try one before.
Their appetizer was the perfect size – a serving of 3 crab cakes garnished with cilantro, peppers, and cucumbers.
Accompanied with a side salad, the seafood pot pie was a flaky crust filled with several types of seafood and topped with a cheese crisp. The pot pie had a perfect amount of sauce and the cheese crisp added a little more texture and change of flavor. In addition, Highliner has Happy Hour on drinks and food, along with flat screens to catch your favorite sports team playing.
Dessert
Blank Space
Located on 2nd Avenue, Blank Space is a convenient stop for a refresher. Their menu includes treats like iced teas, macarons, and ice cream and can probably satisfy your sweet tooth. If you're craving a small snack, choosing a few different flavored macarons will definitely take care of the job.
If you're looking for something bigger and sweeter, try their very Instagrammable bubble waffle with ice cream!
If you're like me and you love going for a walk outside after having a very filling but satisfying meal, be sure to look into some of Seattle's nature scene.
Drinks
Add-A-Ball Arcade and Bar
I grew up a very big fan of all things video games and arcades. Every Vegas trip, vacation, or just downtime at home would be filled with looking for fun games to compete with my brothers at. A little competition never really hurt anyone anyway. As an adult now, I found nostalgia and excitement entering Add-A-Ball, a combination of an arcade and a bar.
Along with a variety of coin-operated pinball machines, they also had racing and other arcade games. Their drinks weren't very expensive either, with mixed drinks at around $5. The casual but fun ambiance of the bar is ideal for a chill night with your friends. If you fancy a bar crawl while you're at it, many other bars and restaurants can be found along the same street.


Got your food guide down but still needing an itinerary? Check out our Seattle recommendations for your entire day!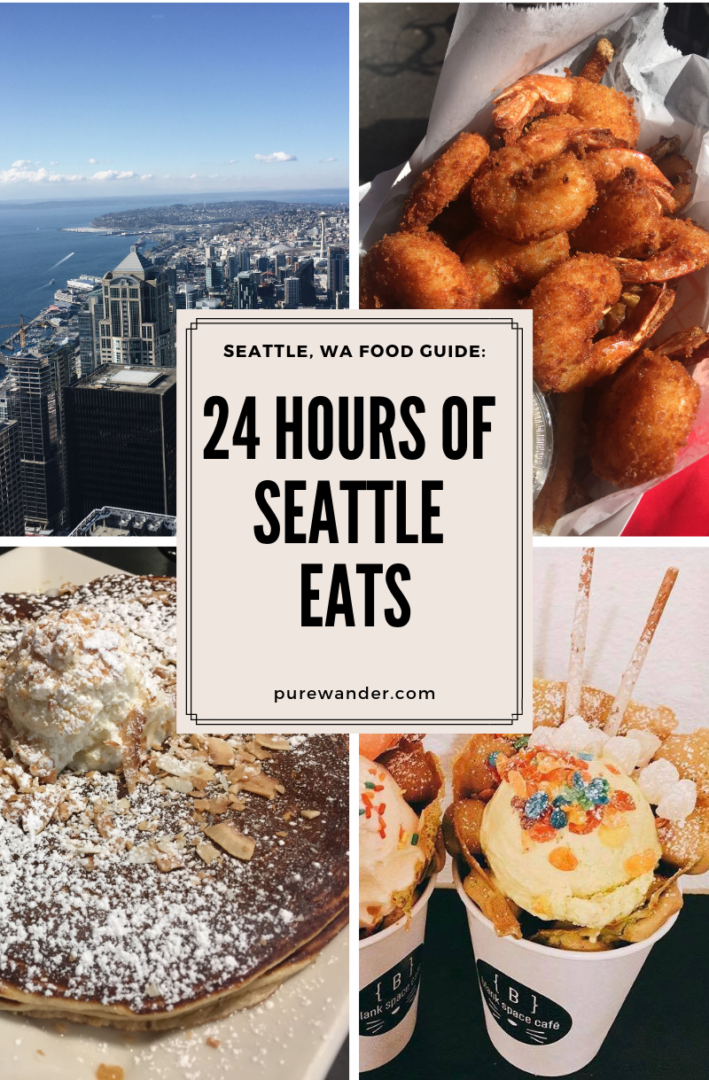 What are your favorite Seattle food spots?