The places to visit in Athens have something for every taste, even for the most demanding visitors. It is a city with an incredible amount of history, amazingly tasty cuisine and a nightlife you'll never forget! We did invent the word "philoxenia" after all, which means hospitality. Even though as a Greek born and raised, I have to admit that the translation doesn't really do it justice. Greek people have this simplicity and friendliness to them that makes you feel right like you belong there.
I love this city and let me tell you – it has so much to offer! It is not all about Zorba the Greek and crazy nights filled with "opa" and smashed dishes – even though this does happen occasionally and it is quite fun!
I was born and raised in Athens, Greece until the age of 17, so I've decided to share with you places to visit in Athens, Greece, and five well-kept secrets of things that Athenians love to do, and trust me, you will not be disappointed. You will experience Athens like a true Athenian!
This place is full of history. It has been open since 1855, and it makes the best Greek traditional puffy donuts called loukoumades. They look more like small deep-fried pastry balls and you can choose your topping, even though the traditional way is warm honey and crossed walnuts. My grandfather used to take my father there and then my father used to take me. The moment you walk in you can really feel the history and vibe of it! As for the aroma…it will make your taste buds fly!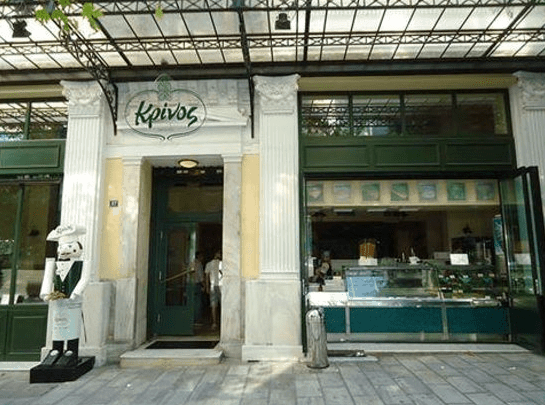 Image via tripadvisor.com
A word of warning, if you are not interested in food this is probably not for you. On the other hand, if you want to fully emerge yourself in the culture and see how real Athenians (my grandmother included) shop, this is the place to visit. From spices to fresh produce, meat, and dairy, the central street market has everything! Let yourself get lost in the smells, sounds, and views of another Athens. Again, for me, this place has some personal value and plenty of memories since it was a staple in the walks I used to take with my dad almost every Saturday morning.
Image via tripadvisor.com
Kalimarmaro means beautiful marble and trust me, it is indeed breathtaking. This ancient stadium has been standing there since 144 AD and it is where the Olympic games were born. The atmosphere is humbling and the site is extremely big.
This is where the original Athens marathon finish line is every year and having crossed it myself last year let me tell you, it is an A-M-A-Z-I-N-G experience! The beauty, the history, and the incredible architecture will take your breath away.
Image from Spiros Paraskevopoulos
This is an amazing multipurpose art space in the newly gentrified central neighborhood of Gazi. It has a movie theater (usually shows independent productions), a bookstore, a "library lounge" upstairs (which is like the Library Bar at the Hudson Hotel in New York) and finally an adjoining outdoor area called "Taratsa," which means terrace. There you can find an outdoor bar and seating scattered amongst pomegranate and tangerine trees. This is a cool, laid-back space where you'll find a mixed crowd enjoying dinner and cocktails. It is one of the most well-kept secrets for someone to enjoy a chilled out and fun night in town.
Plaka is one of the oldest districts in Athens. It is the perfect place for an evening summer walk in the narrow streets, an after lunch coffee in one of the old "kafeneia" (it means coffee shops) and maybe a walk through the vendors in the flea market where you can find amazing treasures from another time. Melina is, in my opinion, one of the nicest coffee shops in Plaka and it is widely preferred by the locals.
Image from Spiros Paraskevopoulos
Finally, when you visit Athens, stop by the Acropolis and the brand new Archaeological museum before you leave Athens for new adventures. I can assure you that leaving this amazing and vibrant city you'll take with you incredible memories and you 'll be filled with music, taste and images of other older times…so, welcome! Or as we say in Greece "Kalos orisate"!
Other places to visit in Athens:
Many thanks to Spiros Paraskevopoulos for kindly providing most of the photos included in this post.
Have you been to Athens? Do you have a favorite city in Greece?