Thailand is basically at the other end of the world for me – an 11-hour time zone difference from the US! But is it worth the trek? Absolutely!
Thailand is quickly becoming one of my favorite places to visit. This country is much more than north and south, or simply island hopping. There's a rich variety of influence from outside cultures, like the Chinese (baba) and neighbors like Cambodia/Laos. You'll never see it all in one trip, but here's an extensive 7-day itinerary to help you touch the surface of this gorgeous destination.
Thailand 7-Day Itinerary Breakdown
Land at Suvarnabhumi Airport (BKK)
Day 1 and 2: Bangkok
I've really had a blast in Bangkok, both times! Read below to learn all about Bangkok's Chinatown and one of the best tours I've ever taken for food.
READ MORE: East Meets East: Bangkok Thailand's Chinatown
Thailand's Newest and Tallest Skyscraper
In fact, that article above is what lead me to 'win' a trip back a year later. I was thrilled to be returning to Bangkok, as they've recently opened the brand-new King Power Mahanakhon Tower. It's Thailand's tallest building and right downtown at more than 1,000 feet high. You can go into the lobby and shop at the endless boutique stores complimentary, or purchase tickets to visit the observational tower. Many of the 78 floors are primed for shopping and dining.
There are two levels – the King Power Mahanakhon Observatory and the King Power Mahanakhon Rooftop and Skywalk. If you're going up, you might as well splurge for the rooftop, as it boasts a full bar, DJ and walkable glass-paned area for the brave. Here are tickets for the experience.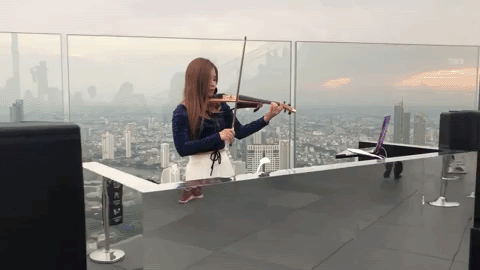 The King Power Mahanakhon was within walking distance from our beautiful hotel, the Pullman Bangkok Hotel G. Also a new kid on the block, this luxury spot has lots of space in their whitewashed rooms, plus foodie finds and an executive floor lounge. Don't miss the change to try fresh noodle soup for breakfast paired with dragon fruit to start the day.
Other areas besides Chinatown and downtown include the Phra Nakhon, home to the Grand Palace. It's worth taking a peek at this structure dating back to the 1700s. For 500 baht (about $15) you can access the Wat Phra Kaew and Queen Sirikit Museum of Textile, or you can take a guided tour.
Have a look at my full review of the Okura Prestige below too for upscale accommodation – and an infinity pool!
READ MORE: Review of Okura Prestige in Bangkok, Thailand: Up in the Clouds
Day 3 and 4: Phuket and Phang Nga
Phuket has the beaches, that's for sure. Surin public beach and the exclusive stretch of sand from The Surin resort are incredible. Here's more about my first trip to Phuket at The Surin below.
READ MORE: Phuket, Thailand: We Challenge You To Try It!
But this time, I had the pleasure of exploring Phuket Old Town, a highlight of the trip. The hipsters have taken over the town, in a fantastic way! There are just enough old school and new cool vibes to go around, with old Chinese-style mansions neighboring raw, colorful street art. We enjoyed a thorough walk through the area with plenty of stops for Thai iced tea and sweets.
They've also re-purposed old buildings to be fresh, new shops and points of interest too.
To get your bearings, visit the Peranakannitat museum first. They have an interactive exhibit upstairs with a full touch-screen and topographical map of the town. You can pick the hotspots you want to visit and go from there.
Our first stop was to see Phuket Old Town's newest accommodations. If you like the idea of staying off-beach for a night or two, the brand-new WOO Gallery & Boutique Hotel has a few bespoke guests rooms with attached museum and café. They used to build homes as long and narrow as possible to avoid steep property taxes, so you can tour this style of home downtown and see the antique Chinese/Thai décor.
Phuket Cafes, Restaurants and Coffee Shops
Tu Kab Khao – Upscale luncheon restaurant. Dine with other residents of Phuket Old Town and try a variety of Chinese-style dishes served on pretty blue dishes, like spring rolls and fish.
The Feelsion – I was told this is where the 'cool' kids hang out, but I liked it too as an old lady! The steampunk-style spot of 'Instagrammable' drinks, rainbow-colored or covered in fresh flowers. They also have durian-flavored ice cream which I loved, but it's an acquired taste.
i 46 Old Town – More authentic than the new hipster bubble tea spots, this is run by a local couple who have lived in the home for generations. Have a variety of sweets with some hot or cold tea. Or, some iced almond milk!
92 House – They offer fresh food and drinks on-site. Keep an eye out for Annie, a wonderful young woman who plays on a traditional guzheng, which is like a harp. They gave us a demonstration of traditional Chinese noodle stir-fry too, which you can book with a luncheon in a private room.
After getting our fill of nutty sweets and refreshing beverages during the super hot day, it was amazing to return to the Angsana Laguna Phuket resort for happy hour at the Xana Beach Club. If you're feeling brave, order their spicy scorpion drink top with red chili. When in Rome!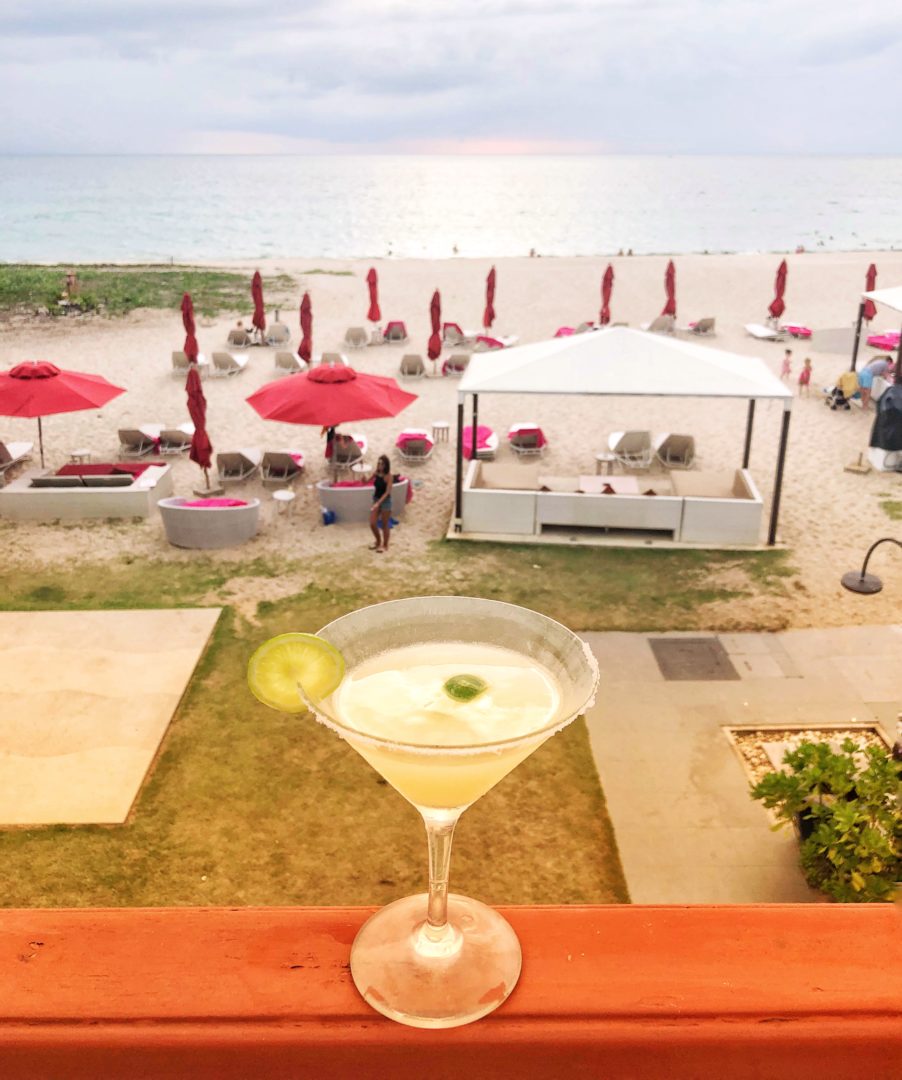 Besides the beach club, Angsana has multiple pools and the longest lazy river in Thailand. Breakfast was some of the best selections I had the whole trip, and rooms were spaciously comfortable – perfect for small groups of friends and family.
Save your spa time for this spot too, they have traditional Thai massage and more gentle versions too. If you're lucky, you'll meet my new favorite chef at dinner – she makes fresh banana rotis for dessert on site!
North of Phuket: Phang Nga Authenticity
Just 60-90 minutes north of Phuket is a beautiful province that offers a lower, more authentic Thailand. Technically, when you're out Thailand hopping you'll most likely end up in this area, if not on the mainland. But definitely don't skip the chance to check out the villages and attractions in Phang Nga too.
The best part was the local market called "ตลาดน้ำคลองงา". Every Saturday dozens of vendors sell clothing and goods, plus homemade delicacies from dumplings to sticky mango rice. The market is working hard on eliminating plastic, so you can purchase most food in biodegradable containers. My sticky rice came in a bamboo cane, and the coconut milk was in a palm frond container.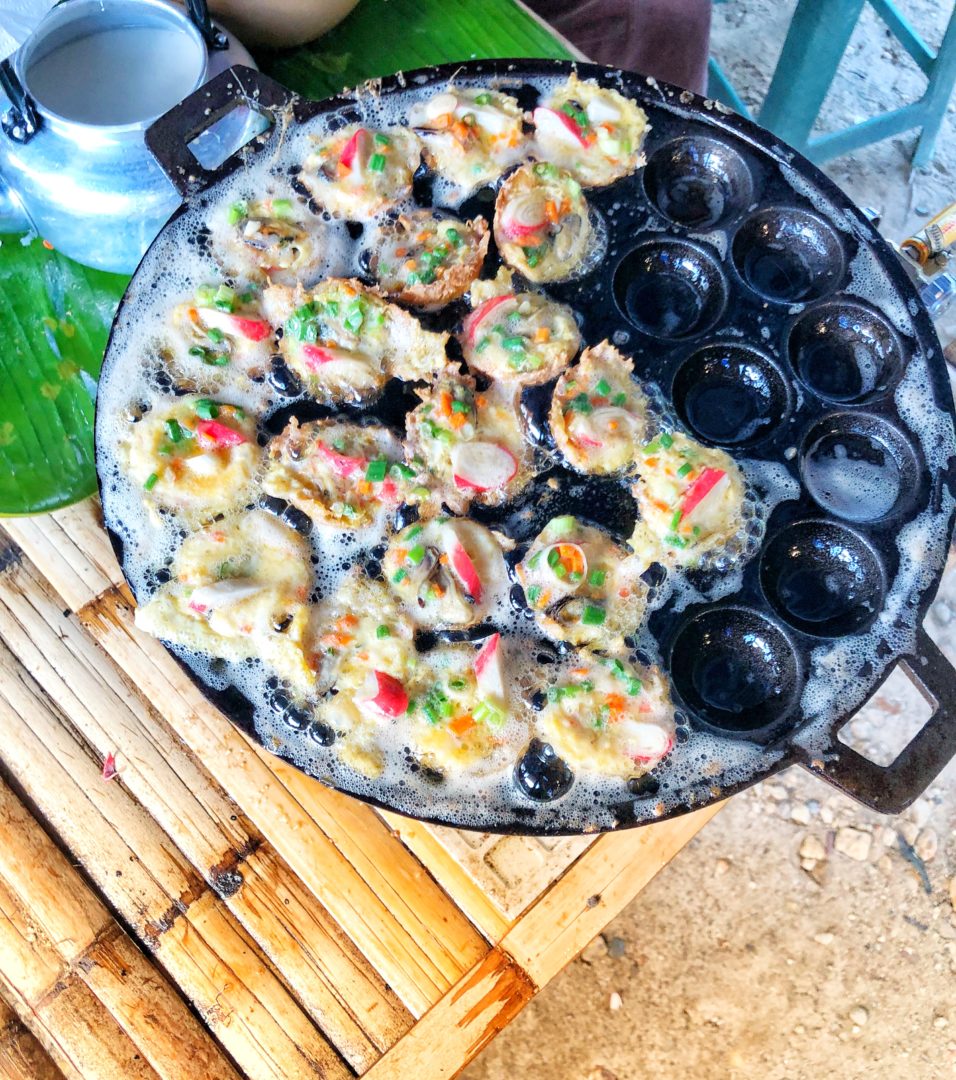 We enjoyed a guided tour too that included visits to some communities. I learned how they make sturdy kitchenware, bags and jewelry from palm fronds – even thought my weaving skills are abysmal!
Red bean sweetened inside pastry dough is a popular dessert in Thailand. While exploring the Takuapaa District in Phang Nga, we stopped at a bakery called "ตวงรัตน์". There, the ladies patiently showed us how to make the dessert called "Tao Sor", sold at the small café and shop on site.
Another fun activity is a kayak excursion through "Little Amazon" (คลองสังเหน่ if you're looking it up in Thai). These serene mangroves are home to lots of tropical birds, fish and the occasional monkey. Honestly, I would have preferred to paddle myself, but it was relaxing to have a local guide navigate the waterways for us too.
If you want to stay in Phang Nga, try the chic Natai Beach Resort & Spa. They have bungalows on the beach with rooftop terraces – and a few have bathtubs outdoors if you're feeling frisky. They'll arrange an al fresco dining experience too if you'd like with your toes in the sand.
I loved all these experiences off the beach in South Thailand for a refreshing change and to learn a bit more about everyday life.

Day 5: Thailand Island Hopping!
Now like me, you'll probably want to spend a fair amount of time Thailand island hopping! Both the islands and the mainland are wonderful to explore for plenty of beach time and some cultural exploration. Here's a couple I loved from our chartered boat trip through Phang Nga Bay.
Khao Phing Kan
This is the famous 'James Bond' island. People come here by the hundreds to catch a glimpse of the interesting land formation jutting straight out of the water. It was used in the 1974 film 'The Man with the Golden Gun' as a secret lair. If you leave early enough in the morning, you'll miss the heat and most of the crowds.
Koh Hong Lek
Near James Bond Island is a pretty and lush island, perfect for caving and kayaking. When you kayak around the corner, look up and spot the pretty heart-shaped formation in the trees.
Protip: You can't see James Bond Island from Phuket or Phang Nga, but you can enjoy incredible views of the hilly islands in general. Visit the Sametnangshe Boutique Resort in Phang Nga to stay in one of their eco-friendly bungalows, or simply have a cold Singha beer on the viewing platform as the sun goes down.

Day 6 and 7: Koh Yao Yai and Koh Yao Noi
Of all the days, this island time was the most relaxing. I love the mainland and Phuket Old Town, but there's something special about Koh Yao Noi and its little neighbor, Koh Yao Yai. Maybe it was because the activity slowed way down and I could just soak in the scenery.
So, Koh Yao Noi is the smaller of two islands. You can visit from Phuket by local ferry for a few dollars, via speedboat. By tuk-tuk or even motorbike, it's a lovely place to unwind and explore its stretch of white sand. You and your crew can do some fun hands-on things too. There's a place near the dock called "ผ้าบาติก ท่าเขา" where you can paint your own handkerchief. The woman makes stencils from wax drips that you watercolor, then the wax melts away in the sun. There's also coconut farms to visit and plenty of seafood joints to dig into some fresh crab.
Take another local ferry over to Koh Yao Yai. On our private transport though, we stopped at a floating lobster farm which was a fun bonus – they look very different than New England lobsters!
Or if you are really to indulge, make plans to stay at the Santhiya Koh Yao Yai Resort & Spa – easily the most breathtaking place I stayed at in Thailand. My husband and I have some beautiful teak wood accents in our Thai-themed bedroom at home – but Santhiya is completely created from this local material to surround you in gorgeous style. And really, you can't beat a Jacuzzi tub out on the balcony overlooking the bay.
Not to mention, the infinity pools in some private suites, as well as the main one for guests at happy hour are unreal, especially at sunset. Don't miss the BBQ on the beach at night or fresh coconut ice cream – inside a coconut of course – for dessert! I needed it after all those amazingly delicious but HOT curries. Make plenty of time in your Thailand itinerary as you can to simply be in the moment at this oasis on Koh Yao Yai.
Other alternative Thailand Itinerary ideas for 7 Days
Chiang Mai and the North
During other trips to Thailand, I have enjoyed regions up north.  Chiang Mai (and Chiang Rai) are full of golden temples and elephant sanctuaries, surrounded by dense jungle. It's a wild place and exciting to visit. If you're interested in extending your itinerary, feel free to have a look at our guides to Chiang Mai below for inspiration!
READ MORE: Leave Bangkok Behind and Head to Chiang Mai, Thailand AND Chiang Mai Chic: Thailand's Hippest Mountain City
I would advise not to try to squeeze this into 7 days, especially if you're traveling a long distance, it requires an additional domestic flight (or loooong train ride).
Krabi and Koh Lanta
Also, beyond Koh Yao Yai are more islands (including the famed Phi Phi Islands). You can visit Krabi, which is east of Phuket, and then head south of there to Koh Lanta. Koh Lanta is one of my favorite spots too, with a super laid-back vibe and tons of beach resorts. You can take a tuk-tuk around the island and have homemade Pad Thai almost anywhere. Here's my full guide to Koh Lanta below!
READ MORE: Koh Lanta, Thailand: Off the Grid and Gorgeous
Phi Phi Islands
Most people go to South Thailand and see the Phi Phi islands. Personally, I think they're overrated, especially now that I've visited another ½ dozen Thai islands that are just as beautiful. Not to mention, recently they closed the famous sand on Koh Phi Phi Leh indefinitely, made famous by 'The Beach' film. If you can resist, try a tour leaving from Krabi via speedboat.
Thailand Pros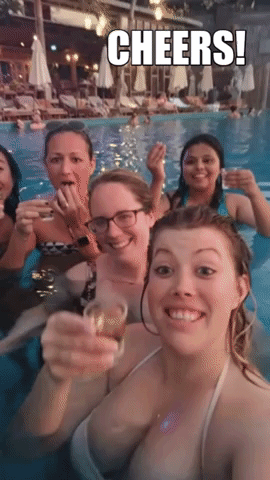 This is my second trip to Thailand, so definitely have a look at the other itineraries I've put together above too. You should have a blast Thailand island hopping, but don't forget the incredible capital city of Bangkok and the northern regions of Chiang Mai. Plus, you can never do enough Thailand island hopping – there are tons more to see!