In six (cough) plus years of blogging, I've never done a round-up post of my travels for the year. But damn it, I'm proud this time around. We handled an international move, juggled various jobs, got a puppy that is stupid cute and bought a house. Despite all this, I squeezed in four new countries and a few visits to old favorites.
From sub-freezing temperatures in Prague to lounging on a hot sand beach in Barbados, I got around this year for sure. I'm lucky and loved all of it – don't ask me to pick a favorite trip, they were all awesome.
Here we go!
January: Thailand
OK maybe I lied, this was the best. My husband and I headed to Thailand – stops in Bangkok, Chiang Mai, Phuket and Koh Lanta. It was his first time in Asia and both of us for Thailand. Everyday was such a whirlwind of color, smells and activity. While I loved observing elephants in the jungle, I think the hang-out time spent at the beautiful Surin Hotel in Phuket was top for me.
February: Czech Republic
The most ridiculously cold week of my life, but Prague was checked off the list! A buddy and I made it to this classic European city for a few days and enjoyed the beautiful architecture. But I definitely did not enjoy the tourist trap restaurants with rude managers. It's fine, the beer was good.
March: The move from London to Boston!
We packed up most of our worldly possessions and moved out of our South London flat into a home south of Boston, Massachusetts. I've gone back so often to visit and for work though that I still consider it living between two places.
May: Netherlands and Belgium
After a little downtime, I was back in Europe for the Traverse conference in Rotterdam, Netherlands and a bit of time in Belgium. It was luck that I met the wonderful people from Visit Mechelen at Traverse, so they set me up with a day of relaxing right away after the conference. It was a quick train ride to Belgium, where I lavished in village life and then enjoyed a workcation in Brussels too.
June: Florida, USA and the UK
Time for the beach and…DISNEY. I met a friend in Clearwater for a day, then connected with my brother and mother in law in Orlando. My 15-year-old BIL is a pro hip hop dancer and was featured in some Disney parades, so naturally I tagged along. I hadn't spent significant time at Disney as an adult and pretty much had the best time ever traveling with a PACK of teens! I also kipped over to London to see some friends and work on some projects too.
July: Cape Cod and Plymouth, Massachusetts
Mom & me time at a local, luxurious spa called Mirbeau near Cape Cod, Massachusetts. We wined, dined and got facials for a wonderful 24-hour staycation.
August: Provincetown, Massachusetts
Mom's thrilled I'm home, so we celebrated with a trip to Provincetown! I had never been which is wild, as everyone goes to P-town for shopping and partying at some point. It's a great day trip from Boston (Or Plymouth), or you can do a few overnights at one of the gorgeous beach houses.
August: Germany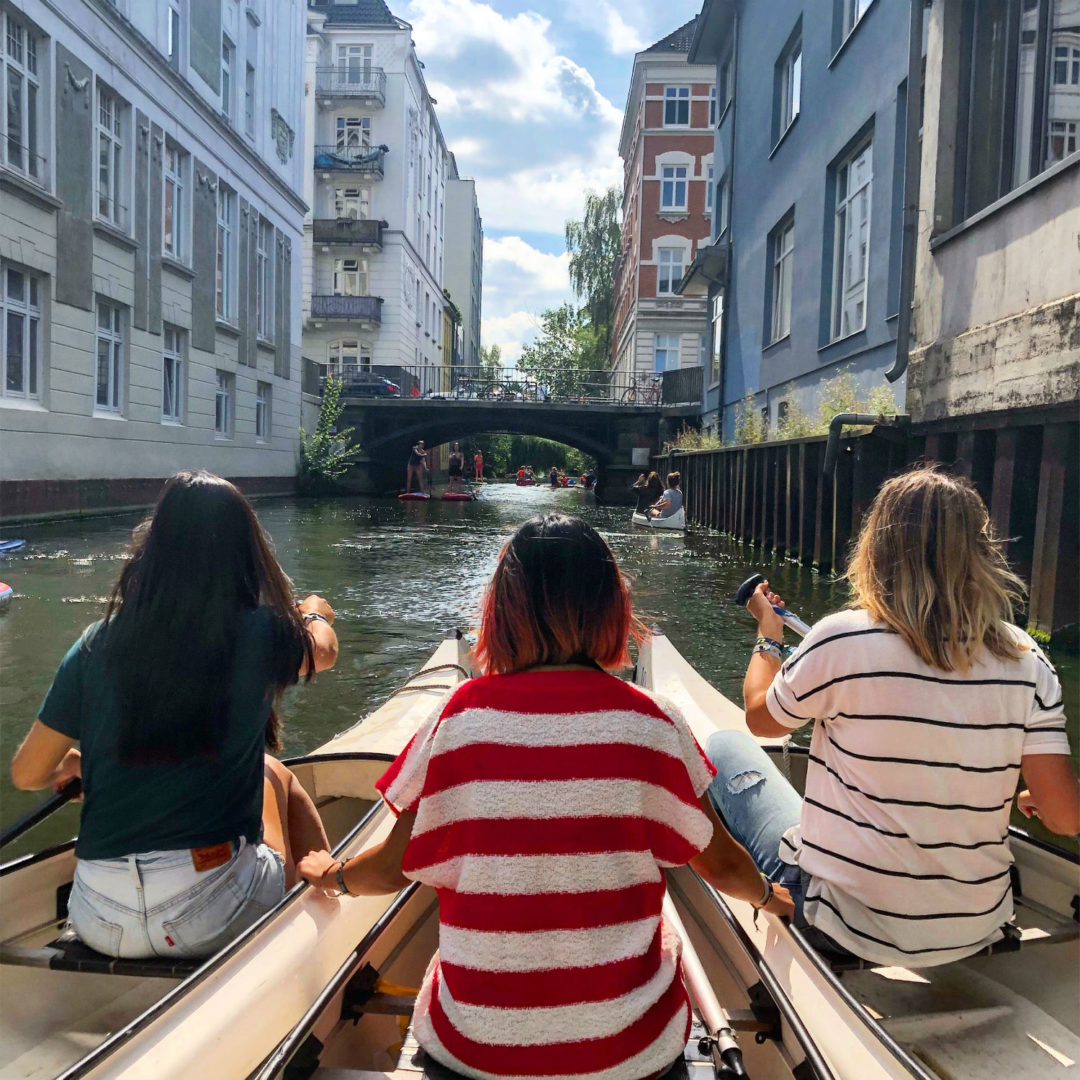 Quick week in Germany to enjoy the trip I won at Traverse! I spent a weekend getting down at the Dockville Festival in Hamburg, then also ventured to the Baltic Sea coast for some easy breezy time at The Beach Motel. PS – it's not really a motel, it was beautiful.
October: Barbados and the UK
Back to the beach. We did a backwards trip by flying from Boston to the UK for work and play, then went straight from London to Barbados. It actually made the most sense for our airline points! Time in London and Wales with family/friends was wonderful, then we kicked back at The Club in Barbados with snorkeling trips and rum punch for a few days. Check out the drone and underwater video here!
What's next?!
After a wonderful couple of months off from the road (when we adopted/rescued a puppy!) it's time to get back to it. I leave for Turkey next week to explore some inland villages and do a bit of skiing. Next is a short trip to NYC, I haven't been in years! We might escape to Maine for some wintertime travel too. After that though, 2019 is wide open. As I travel mostly for work (what's a vacation? Never heard of it) things come up spontaneously. But we have been whispering about some biggies – namely Japan! We also might have some London friends visiting the US and look forward to showing them and their new baby around.
How about you?! Tell me where you plan to travel in 2019, or where you next dream destination might be,