As July dwindles to it's end, excitement beads like sweat upon my mind as I urge the next month to pass in days, not weeks. When the next full moon graces the northern skies I will be on the road to spend four glorious days in the shadow of the Blue Ridge Mountains at the Lockn' Music Festival. The music and it's community is calling me south, the rhythm of summer nights already echoing through time to beckon me to another home for the long weekend of August 24-27.
Start your engines
This year's Lockn' festival is guaranteed to be a musical adventure to rival the wildest instrumental roller coaster ride; buckle your seatbelts kids. With Phish
, Ween, Tedeschi Trucks Band, My Morning Jacket and Phil Lesh and Friends playing with an all-star lineup including members of Phish, Jon Fishman and Page McConnell, I am already tapping my shoes to the tunes in anticipation. The full artist line-up is an eclectic delight, a thesis statement that Virginia is for music lovers.

A perfect end-of-summer road trip
Heading due south from Boston I will be embarking on an adventure on par with Odysseus's, sans cyclops, although Lockn' may provide a beautiful siren or two to sing me through the gates. The road will also be paved with a magnificent chance for exploration as I spend a few days discovering Virginia in all her grandeur, with plans to visit the Eastern Shores and Richmond en route. After hauling anchor and raising the sails for the swift winds to blow me south of the Mason-Dixon Line, I plan to partake in a few activities such as hang-gliding, sailing and exploring some of Virginia's natural wonders.
Lockn' is not only about the music, it's community has been forged over the fires of friendship, art, food, breweries and a weekend of leaving your troubles behind. After three years Lockn' has succeeded in making an enchanted world nestled in the lush lands of Virginia and creating its own patch of soulshine.  This certainly will not be your typical jamband concert when it comes to culinary offerings. Not that I don't relish a dollar grilled cheese or a veggie burrito after a night of dancing, but sometimes you have expand your edible horizons. I will have the opportunity to indulge in many gastronomical experiences and I will indeed fuel my dancing feet at many different food and beer vendors. Judging from the past years', hunger will be quelled with a variety of delicious local cuisine and dry throats quenched with frosty micro brews.
Where I'll rest my head
For this trip, I chose to rest my bones at a Charlottesville hotel for the course of the weekend.  While the majority of the festival goers select to camp and party on the grounds of Oak Ridge Farm, Lockn' provides many alternatives in the form of hotel and shuttle packages from Charlottesville and Lynchburg, as well as Glamping and two different tiers of VIP camping and RV parking space. For those spritely creatures of the woods, there is forest camping and for those looking to spend their weekend without fermented temptation Soberlockn' is an alcohol-free perch.
Almost there…
Thinking ahead, I find myself up at night, dancing shoeless and singing out of key in anticipation of the musical journey I will soon embark on. With 4 stages and over 30 artists laying down the tunes,  this wanderer will have reached a heaven sent symphony of sound. Lockn' is known for having musicians jam with other bands and I expect this year will be no different. Who knows what tricks the magicians have up their sleeves?  I can't wait to find out. The energetic late night performances of Almost Dead, Lettuce and Eoto
, will surely keep me up to see the hints of dawn transform the sky.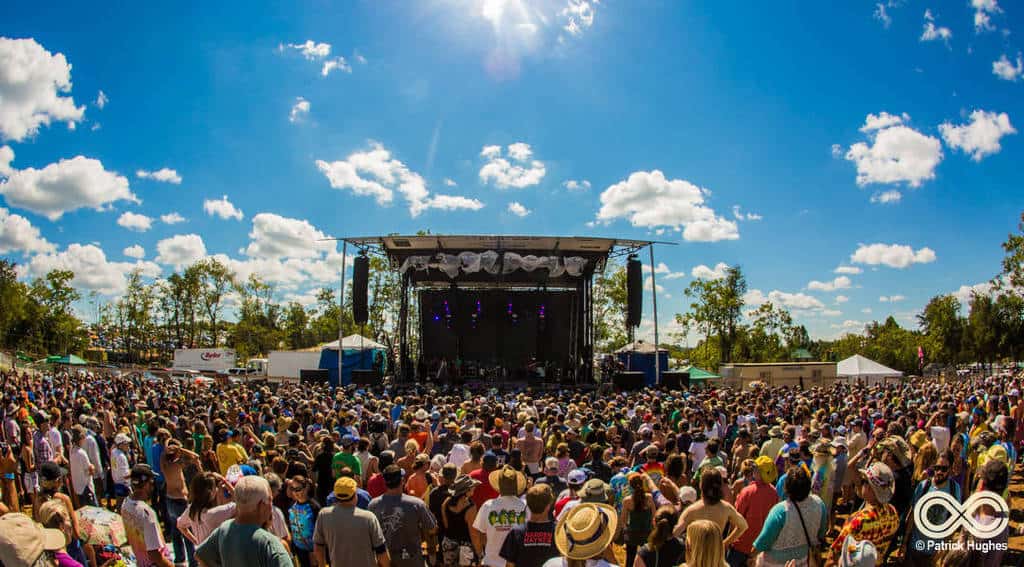 Well friends, many more words will flow from my pen to you after the festival, as well as social media coverage during the event but for now I hope to see you there, with your feet muddy and a smile on your face. If there's more to life than dancing the summer away beneath a star lit night, well I sure missed that boat but no one will say I didn't get on the bus.
If you are feeling inspired for your own Virginia trip, visit: Virginia is for lovers. For the full lineup of bands, info about camping/lodging or FAQ visit Lockn's home page. Make sure you follow Jake's Lockn' Festival adventures on Facebook in August!